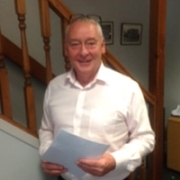 Mark Tudor (CeMAP), Managing Director
Tel.
0113 205 9510
Email.
mtudortudorfcltd.co.uk
Mark joined the industry in May 1989 as a financial advisor at Allied Dunbar. The business was incorporated in 2004 and became known as Tudor Financial Consultants Ltd. The company is now part of one of the largest financial adviser networks in the UK, namely Openwork and continues to grow, servicing the domestic and commercial market.
Outside of work Mark likes to unwind watching amateur/professional rugby, enjoys a game of pool a pint or 2 and is a regular player of golf.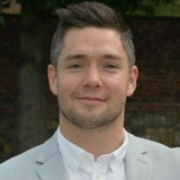 Chris Tudor (CeMAP), Senior Mortgage & Protection Adviser
Tel.
0113 205 9510
Email.
ctudortudorfcltd.co.uk
Chris joined the company in October 2003 as an office administrator where he studied towards his professional qualifications (CeMAP) whilst gaining a great understating of the financial arena. Over the passing of time Chris has worked through the ranks and he is now the company's Senior Mortgage & Protection Advisor, where he has had great success in helping clients in all aspects of their financial requirements either on a personal or business basis. Away from the business Chris enjoys spending time with his family, keeping fit and playing golf.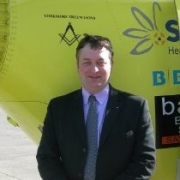 Geoffrey Toulmin (CeMAP), Mortgage and Protection Adviser
Tel.
0113 205 9510
Mobile.
07776 323930
Email.
gtoulmintudorfcltd.co.uk
CeMAP qualified mortgage and protection advisor. Geoffrey comes with a wealth of experience from different backgrounds most recently from William H Brown estate agents. This enables him to help clients with the whole process including negotiating the price with the estate agents and managing the process through to completion. His previous legal background can have its uses as well! Geoffrey is a family man, married with three children, Imogen is a nurse and Joshua and Louis are still in school. His interests outside work includes playing cricket for Heworth in the York and District Senior League and he is a qualified Pokemon Professor.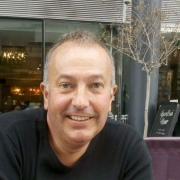 Carl McHugh (BA Hons DIP PFS ), Wealth Adviser
Tel.
0113 205 9510
Email.
CMcHughtudorfcltd.co.uk
Diploma qualified adviser with over 35 years industry experience and now specialising in the pensions and investment markets building bespoke solutions for clients.
Previous experience gained as a Business Manager with the major pension companies including Standard Life where I was involved in developing and promoting their pension proposition to the UK bringing new products to market.
Additional experience in compliance audit for the Lloyds Banking Group checking financial advice quality .
Out of work I have three children and am active in supporting the local community environment initiatives liaising with the council rural affairs departments.
I have stood for council at local government level and assisted the Conservative Party at national election level.
Finally we all have our cross to bear and mine is currently supporting Sheffield Wednesday.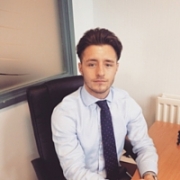 Sam Tudor (CeMAP), Mortgage and Protection Adviser, Practice Manager
Tel.
0113 205 9510
Email.
studortudorfcltd.co.uk
Sam has been in the financial services industry for 4 years now, holding his professional qualifications (CeMAP) for 2 years. Having built up his experience and knowledge within the industry he now specialises in providing mortgage and insurance advice.
In his spare time he likes to socialise, is a keen Castleford Tigers rugby league supporter, ambitious traveller, and loves a game of golf.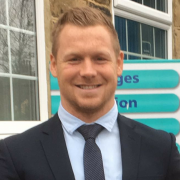 Keal Carlile (CeMAP), Mortgage and Protection Adviser
Tel.
0113 205 9510
Email.
kcarliletudorfcltd.co.uk
My name is Keal Carlile and I am a mortgage and protection adviser at Tudor Financial Consultants. I cover all areas of protection including individual, business and family protection and mortgage advice. I am also a professional rugby league player, and am currently playing for Featherstone Rovers. I have a young family at home, 2 boys and a little girl and got married back in 2013 to my wife Hannah.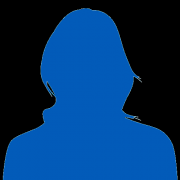 Joanne Gray , Mortgage & Protection Administrator
Tel.
0113 205 9510
Email.
jgraytudorfcltd.co.uk
I joined Tudor in June 2018 and work as a part time mortgage administrator. I have worked in the financial services industry for over 28 years and have gained varied experience in several areas such as mortgages, protection, pensions & investments.

Away from work I enjoy spending time with my family, I am married to Neil and we have two daughter's Amy & Chloe who keep us more than busy. We also love to spend weekends going on walks with our golden retriever 'honey'.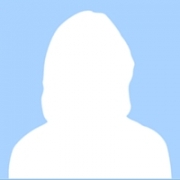 Victoria Pitts (CeMAP), Practice Manager & Mortgage & Protection Adviser.
Tel.
0113 205 9510
Email.
vpittstudorfcltd.co.uk
Vicky joined the company in July 2017. She has been in the financial services industry for over 35 years, with experience as both a Mortgage Adviser and Mortgage Underwriter, the majority of which was served doing a variety of roles with Lloyds Banking Group.

Vicky has 3 grown up children Olivia, George & Joe and enjoys spending time with family and friends and weekends away in their caravan.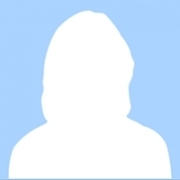 Lisa Sheldon, Mortgage Administrator.
Tel.
0113 205 9510
Email.
LSheldontudorfcltd.co.uk
Having been in the industry for a few years now, I am keen to develop myself and broaden my knowledge; currently studying for my CeMAP qualification. On a personal level I enjoy socialising with friends and spending time with family.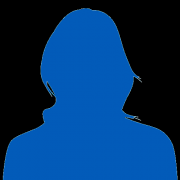 Bethan Johnson , Mortgage & Protection Administrator
Tel.
0113 205 9510
Email.
bjohnsontudorfcltd.co.uk
Following a year at university, I joined the company in July 2018 as an apprentice. Since then I have fulfilled an administrative role, whilst also studying for a qualification at the end of my apprenticeship course.

In my spare time I like to socialise and spend time with my family. .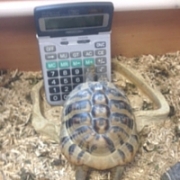 Sergeant Shell, Head of Security
Tel.
0113 205 9510
Email.
shelltudorfcltd.co.uk
Head of Security and top financial wizz.
The Sergeant also keeps us entertained with his seemingly endless repertoire of Elvis and Beatle songs and his indepth knowledge of past Grand National winners.